Iwerks for Disney
Talent. That intangible tangible that we all look for. How is it measured? Are you born with it? Can it be taught or learned? Is it in your DNA? Talent has followed Disney for decades, and!!!! for generations. Here is my submission for the DNA trail.
In the beginning, Walt had a small crew. One of those was an artist of German descent. Ubbe Ert Iwerks was the son of a German Immigrant, born in Kansas City, and then Fate began to weave its complicated web. Going by the name Ub, he met Walt Disney in 1919 while working for the Pesmen-Rubin Art Studio in Kansas City.
Walt and Ub would branch out on their own and start their own company. Walt Disney decided to go into the animation field and Ub followed quickly. After the Winkler Pictures Coup which took Oswald the Lucky Rabbit from Walt, and the animators, Walt decided to own what they produced. Ub was on of the only animators Winkler could not pull from Walt. Many point to this life long friendship that could very well be the catalyst for the single most famous icon ever created, Mickey Mouse.
Ub worked for Walt from 1923 (The year Walt came to Burbank) – 1929. Ub just about single-handedly animated Steamboat Willie and the Skeleton Dance. Walt was a tough task master, and Ub was feeling the pressure. Over time, he felt underappreciated and Walt and Ub had a falling out.
Ub started the Iwerks Studio in 1930, financially backed another former Disney employee, Pat Powers. Iwerks studio never really took off and Disney and Fleischer dominated the market. Chuck Jones (of Looney Tunes fame) was hired by Ub, but Iwerks could never get over that success hump. The big break was in 1937 when Leon Schlesinger Productions contracted Iwerks to produce animated shorts for Looney Tunes. Iwerks directed the first two shorts. Robert Clampett was promoted by Leon Schlesinger Productions to produce the last two shorts. Eventually Iwerks returned to the Disney fold in 1940 and remained for 25 years and his contributions to the Disney product are well documented and recognized.
However, Ubs biggest production was Don Iwerks. This 2nd generation Imagineer was a chip off the old block indeed. Starting off as a machinist for Disney, he worked on numerous projects spending 30 years developing new film techniques including the 360 vision film technique. Circlevision is still used today in Epcot.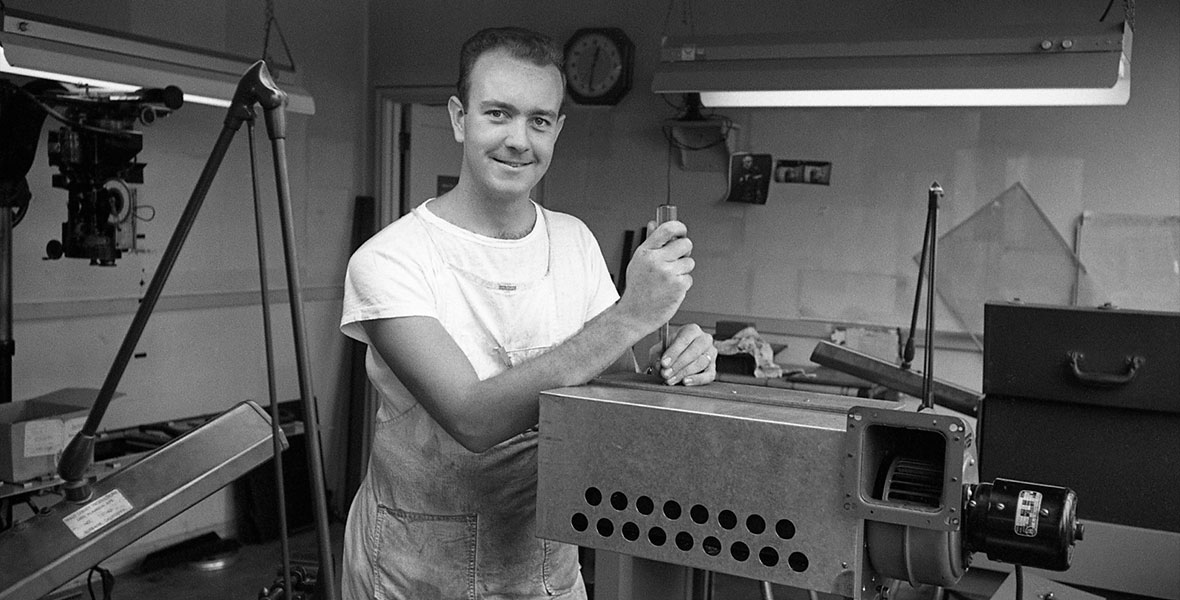 He received several Oscars and the Gordon E. Sawyer Award which is a recognition for Technological Contributions to the Film Industry. After 35 Years working for Disney he and Stan Kinsey formed Iwerks Entertainment. A long list of achievements indeed, but his crowning achievement could very well be Leslie Iwerks, his daughter.
Yes, a THIRD!!!!!!!!! generation of talent with the Iwerks name, Leslie Iwerks.
WOW! There are already two Disney Legends in this family tree! Leslie has been an executive producer, producer, co-producer, director, writer, editor, cinematographer. She is no stranger to Disney Products, The Hand Behind the Mouse: The Ub Iwerks Story, Pixar's 20th Anniversary Special, The Pixar Story, and a new one coming to Disney +, The Imagineering Story. Leslie already has had nominators for Oscars and Emmys!!!! and has received numerous nominations and awards for her documentaries from 1999 – 2015.
I have often talked about how the Disney Entertainment machine has touched become a part of families for generations. He is an example of the Disney Midas Touch with talent and commitment. I have absolutely no doubt in my mind that Leslie will be a Third Generation Legend. Watch for her new production The Imagineering Story on Disney +. Well Leslie, is there a 4th Generation Iwerks in the cards? No pressure…