Magic Behind the Music: Disneyland – Adventureland – Jungle Cruise – Area Loop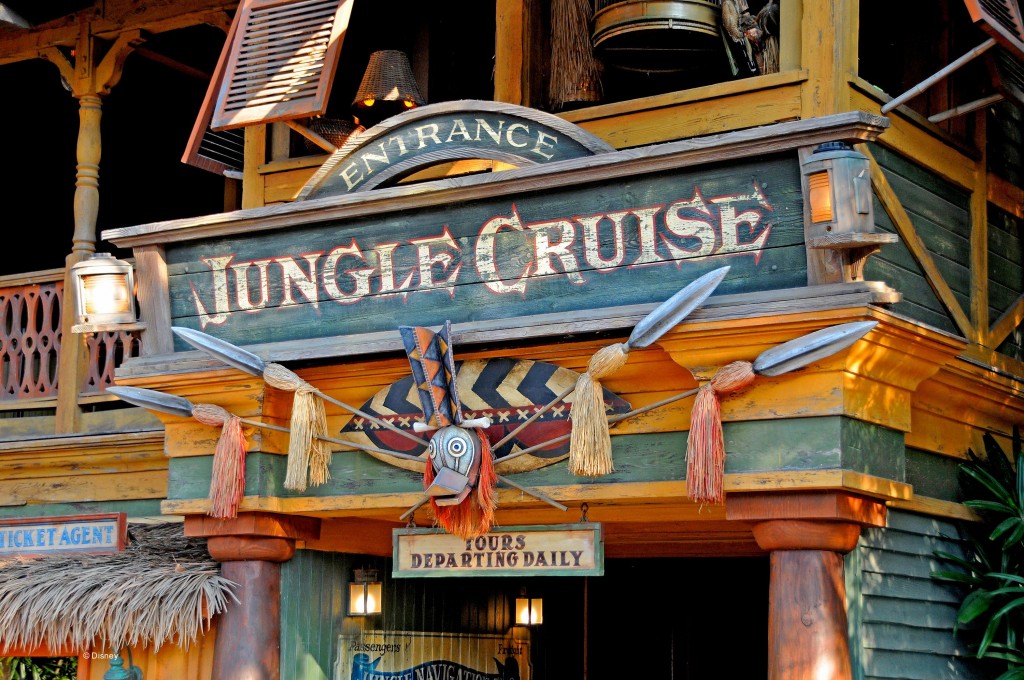 Take a trip back in time and to destinations unknown with this track from the D-COT Jukebox! This favorite audio loop of many Disney fans can trace its roots back to 1955 with the opening of Disneyland in California. That's right, the world famous Jungle Cruise was one of the very first rides to come from Disney Imagineering. Walt himself oversaw the original design. The construction process and finished product was featured on several episodes of the Disneyland television series. So when we're discussing its "roots," we mean figuratively and literally as even the trees surrounding the attraction had to be planted for the surroundings to fit with the theme. A little-known fact about this attraction was that Walt would have preferred it be filled with real animals rather than the Audio-Animatronics© we see today, but the technology and space just wasn't there to make it possible. Walt's dream was fully realized with the opening of Disney's Animal Kingdom at Walt Disney World.
Some may wonder why the Jungle Cruise is so popular, even at Walt Disney World since the opening of Disney's Animal Kingdom, but to those who have experienced it, it's no secret. Travelers on the Jungle Cruise get to hear and see things that the Kilimanjaro Safari just doesn't offer like this just-left-of-serious audio track, butterflies with wingspans ranging from twelve inches to a whopping one foot, the backside of water, Trader Sam and his special offer, and other pun-filled humor.
The ride has retained so much popularity over the past 6 decades that Disney is even planning a live-action film based on the beloved attraction.
The D-COT community has been listening to this track since July 24, 2008, but Disney has used this particular audio loop since 1991. Disney added this loop to provide something for their guests to enjoy while waiting in line to ride. Lost American melodies from the 1930s play, while Skipper Albert Awol makes periodic announcements that are good for a few chuckles. After all these years one would think that someone would have picked up that free copy of "Teach Yourself Swahili" by now! Still the real prize seems to be just listening to the loop. D-COT listeners have played it over 81,600 times and added it to custom playlists 34 times. Over 400 members have it in their favorites and it has an average rating of 4.8/5 from over 150 voters. With such popularity, you can find it in D-COT's Top 25 Rated and Top 25 Played Overall playlists!
If you haven't heard the loop yet, you're missing out on a track sure to brighten your mood and even teach you something new, like the proper response to a crazed charging elephant (it's probably not what you think).