Entertainment D-Day
UPDATE: A spokeswoman for Disney has come out with more details regarding Rafiki's Planet Watch. The area will close at the end of operating hours on October 20, 2018. The area is going under an extensive refurbishment and will return in the Spring.
Disney is digging a lot of holes right now, and in order to keep their current financial goals, many popular offerings are coming to an end, and much sooner than expected.
Beginning in Magic Kingdom, the interactive show "Captain Jack Sparrow's Pirate Tutorial" will be coming to an end. The show involved Captain Jack as he trained some of the younger guests in the crowd on becoming pirates. The area does become congested during showtime, so it will at least provide some more walking room for another….hour. The show is set to end September 29, 2018 and it is unlikely to receive a replacement. The stage will most likely remain for the Captain Jack Sparrow Meet and greet during Mickey's Not So Scary Halloween Party. After that, it is unclear what will happen to the stage.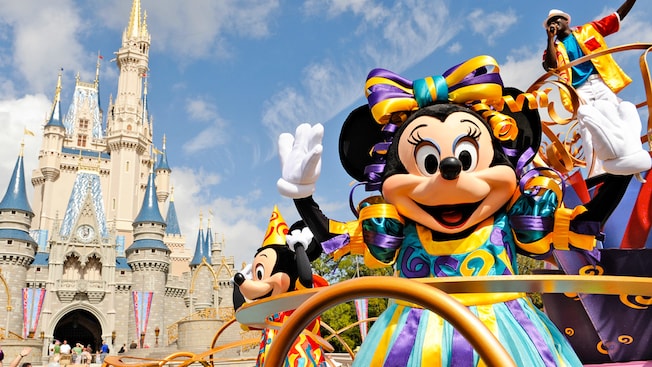 Move it! Shake it! Dance and Play It! Street Party is also leaving, with a confirmed replacement coming mid-January. The final Vamos will happen December 1, 2018, to make room for Move it! Shake it! Mouskedance It! Street Party.
Moving on to Disney's Hollywood Studios, the Star-Lord and Baby Groot Meet and greet in Walt Disney Presents is leaving. Disney has confirmed that Mike and Sulley from Monsters, Inc. will return to Disney's Hollywood Studios once again, this time in the location of the Guardians of the Galaxy. Star-Lord and Groot will make their getaway on September 29, 2018.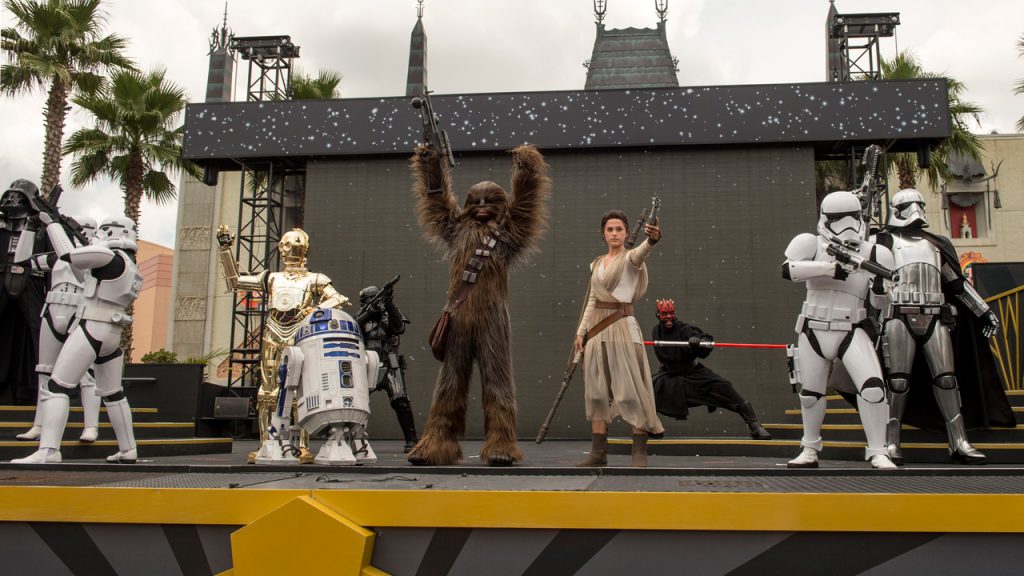 Star Wars: A Galaxy Far, Far, Away stage show will be going dormant. It's not going away entirely, only for a few weeks. The show will temporarily end also on September 29, 2018 and will return in November.
Many fan-favorite and long-lasting Citizens of Hollywood will also be cut from the park. This includes Dorma Nesmond, Paige Turner, and Dara Vamp, the three of which are all Hollywood stars. Also leaving will be Officer Brody, one of the officers of Hollywoodland. There is no indication if there will be any new characters or a re-casting of these four.
Moving on to Disney's Animal Kingdom, we have Rivers of Light in the spotlight. It's not going anywhere, but it's human stars are. The four shamans who appear on the two boats will be removed. This includes their puppets on the sails before the water displays begin. The boats will still run, despite having no purpose after the loss of their captain. The four shamans will go extinct on September 29, 2018.
And the most massive of these changes is the end of Rafiki's Planet Watch. The behind-the-scenes area will be going down under on October 21, 2018. This includes Affection Section, Conservation Station, four Wilderness Explorers badges, and the Wildlife Express. The meet-and-greets in the land, Rafiki and Doc McStuffins, will leave sooner on the entertainment D-Day, September 29, 2018. It is unknown what will become of the area and the animals residing there. Rumors have suggested for quite some time that a Zootopia overlay will take place.
Some sad news, but time goes on. The short notice is no doubt going to cause some anger, especially for those planning to attend in October. I personally am saddened at the loss of Rafiki's Planet Watch, one of my favorite parts of Disney's Animal Kingdom. Don't shoot the Messenger.