[BREAKING] Disney Lays off 28,000 Cast Members Due to COVID-19 Pandemic
Josh D'amaro announced that Disney will be laying off Cast Members. He stated:
"Over the past several months, we've been forced to make a number of necessary adjustments to our business, and as difficult as this decision is today, we believe that the steps we are taking will enable us to emerge a more effective and efficient operation when we return to normal. Our Cast Members have always been key to our success, playing a valued and important role in delivering a world-class experience, and we look forward to providing opportunities where we can for them to return."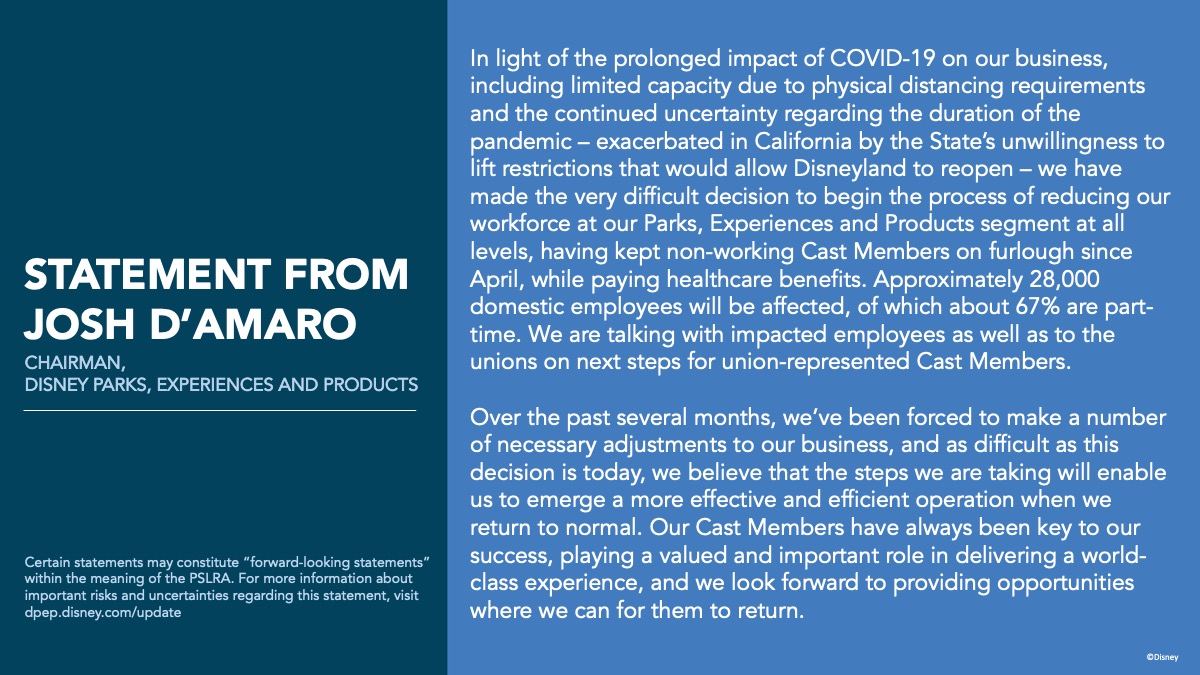 Layoffs will impact executive, salaried, and hourly roles.